John \ Charcoal Study 1
John \ Charcoal Study 2
Ben McDonald
coloured pencil on black card
Ben McDonald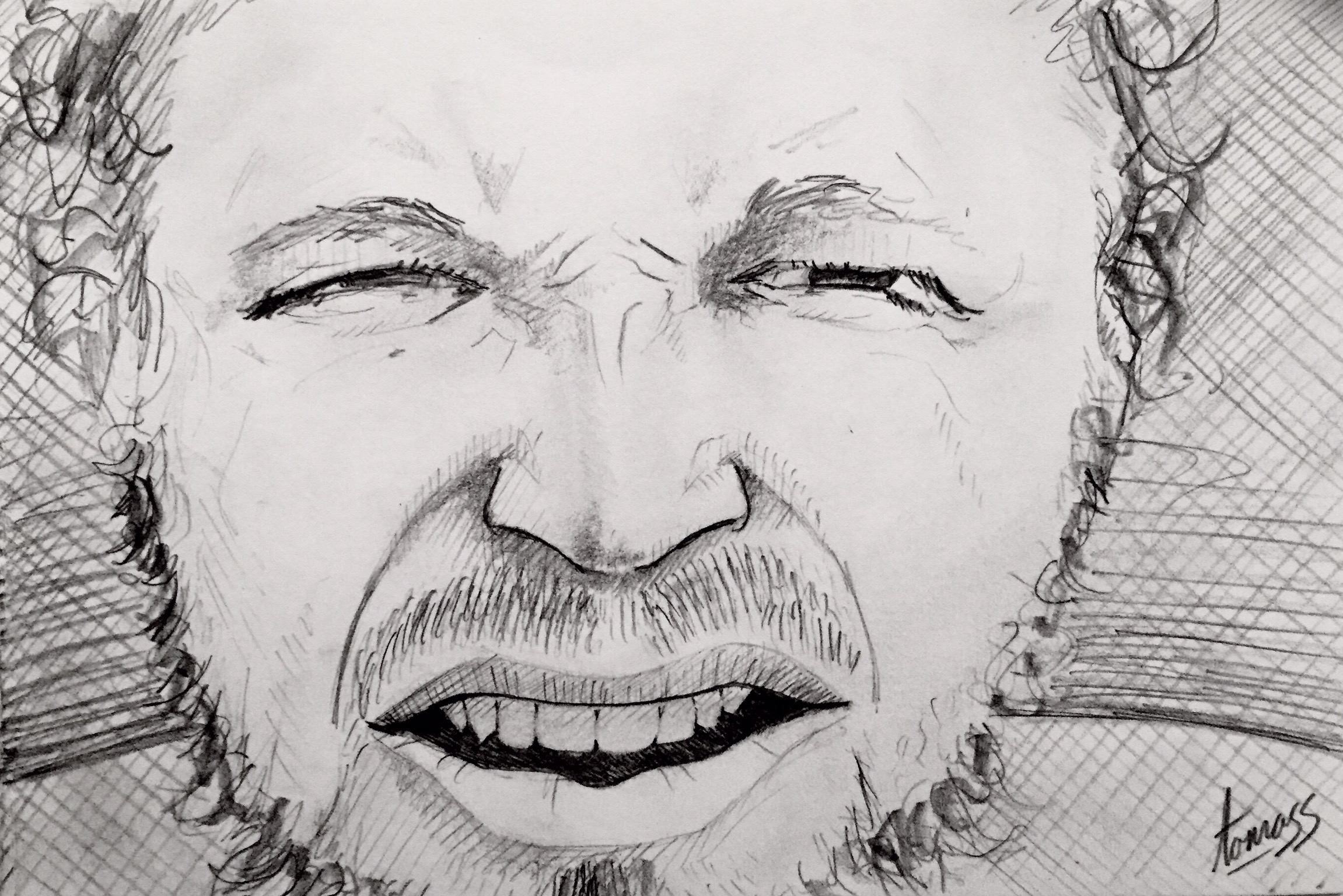 Quick self portrait \ expression.
drawing yourself through squinting eyes is tricky, yet rewarding.
Miss Gyukics
I met Rita in Budapest at an exhibition opening at the FUGA.
she is a spiritual being and tries to see auras and the future. magical stuff, lovely person.
Timo
A great friend I met here in Budapest. Timo here writing a letter to his daughter at one of our favourite hidden bars in Budapest. The Keret Klub.
Timo's Mother
A gift I drew for timo to give to his father for Christmas.
this is Tantin.
https://www.facebook.com/tantinmuvek/
I took on tantins style of drawing direct to paper with pen, I've tried this before but hadn't for a while.
tannin's friend
cannot for the life of me remember his name. pleasant chap though.
First night I met Timo
He wanted to watch the football. I wanted to draw...
Best Friend Frankie.
Drawn during Frankie and his girlfriends journey through Europe, where I joined them from Prague to Berlin in their camper.
The Anonymous Smile
The girl that has my heart. Shhhh, No-one can know.
Jamie in the Style of the Dampkring, Amsterdam.
I asked my friend Jamie to pick a style or "way" for me to draw his portrait in. he chose the cafe we were sitting in. The Dampkring - see here > http://dampkring-coffeeshop-amsterdam.nl <
Sebastian in flames.
My regular drawing buddy and I set each other a challenge. Pick a theme and draw each others portrait. can you guess the theme??... fire.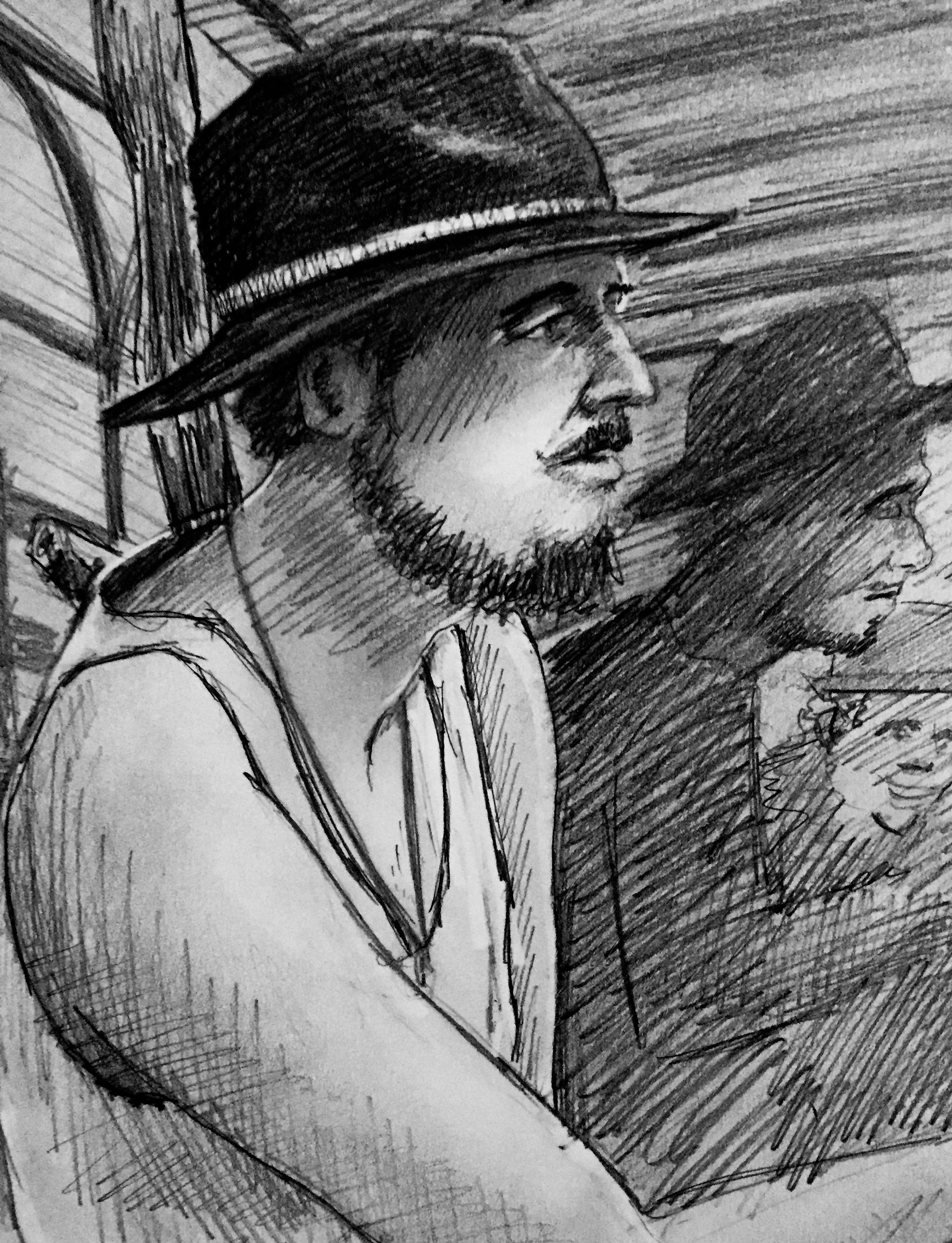 Dutch Brother, Jesse Jay.
Been through a lot with this guy and we always seem to come out on top.
Jamie in the 2eKamer, Amsterdam.
Good friend Jamie, finished work and enjoying a refreshing tea at one of our favourite coffeeshops, 2e Kamer.
Rachele
Italy's Ambassador in Amsterdam. So much love for this full of life lady!
Trevor!!
Our good friend Trev, came down to the stadspaleis for a chill out. Got a portrait instead.
Drawing Sebastian Drawing.
Pretty self explanatory. This was pen directly to paper, so no room for mistakes :/ luckily he was drawing for an hour or so.
Ben chilling in Koko Pelle
Great store in Amsterdam Koko Pelle
Hi Jesse
@ Abraxas Amsterdam
The one and only, Charlie Pollard.
Drawn at the gallery I was working in, Amsterdam.
Felix Forever
A friend, who unfortunately died whilst we were away travelling in Thailand. He had the most wonderful, infectious smile and was always happy. The ultimate combination.
Jesse sleeping in the gallery.
Jesse's second favourite hobby, after painting, of corse.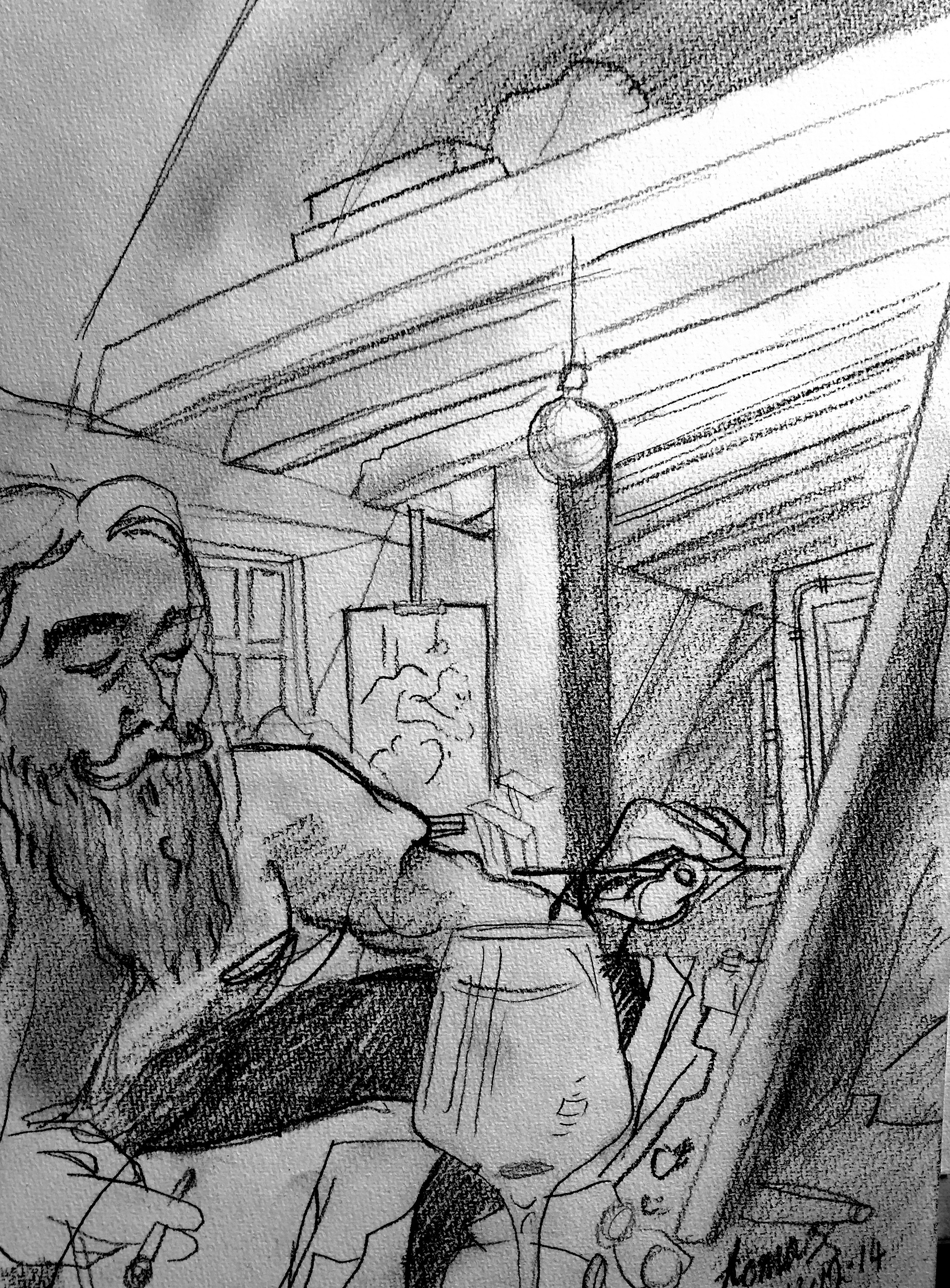 Lasse.
This Is the Norwegian I helped open the gallery with in Amsterdam. Everything is Fucking Art bv